Do you have a unique idea? Create unique card shapes. Chensheng has much experience in game cards in this field, our designer will provide existing templates for you. We need to prepare the designs in PDF/ AI format, as well as vector files.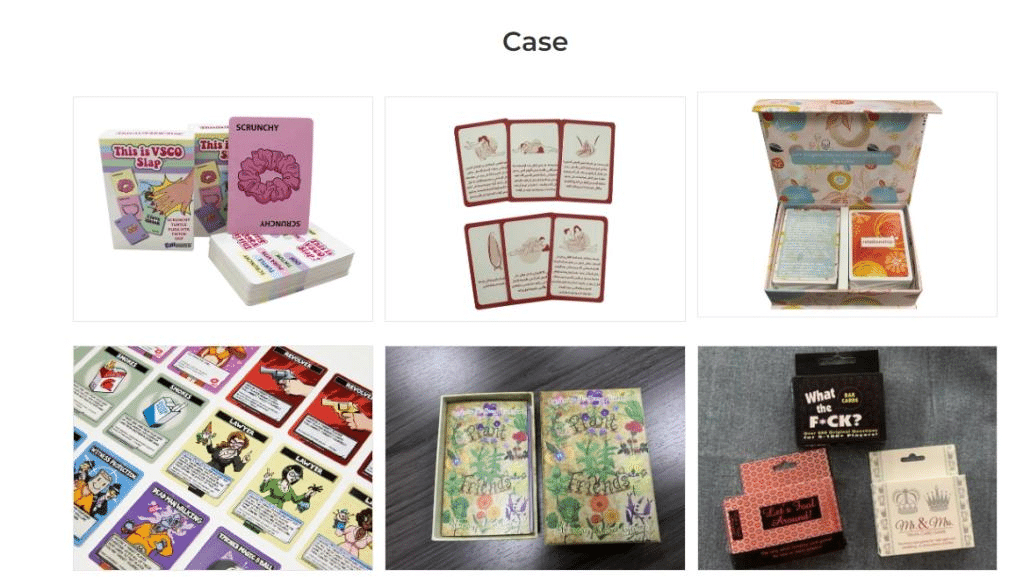 Chensheng is a premier choice for independent creators, offering professional quality card games with years of printing experience and an array of custom choices, our printing experts will make sure your game goes as smoothly as possible. We are a go-to resource for creators and publishers.
First, select your card stock core. We have ordinary material 300gsm/350gsm. The feeling of white core paper with our glossy varnished will be good shuffling and the main is economical. If your budget is enough, we also have high luxury materials, 305g Japanese black core paper and 310 German black core paper, which are built linen finished. But if you need linen finished, the budget is limited, don't worry our embossing machine will solve your white core paper linen finished.
Second, the finishings. The surface treatment of cards, according to your different requirements of shuffling, will cover our poker oil. Our glossy/matte laminated is often used in packages. We are not suggesting laminated on cards, because the cards will stick together and be difficult to shuffle.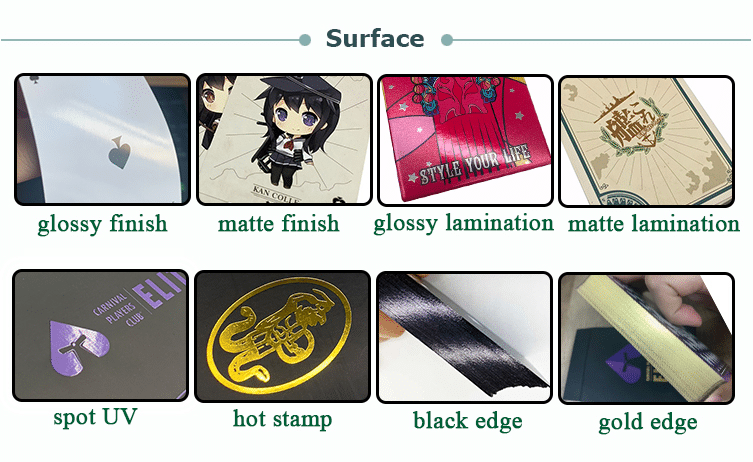 If you have any hesitation in these surface finished, these methods will help you clean up the mess as below:
1. You can send your sample cards to me so that we can compare them with samples.    
2. We also can send our quality samples to you. Quality samples will be similar to your requirements.  
The above two are ways to save time and cost
3. For testing the designs, we can make digital printing or offset-printing samples for you
Our digital printing will use a general printing machine and add some simple process-completed samples. Sample time is about a week. It will be fast and save cost and time. If have strict requirements for color difference, pls skip this option to the next one.
Off-est printing sample, which is made in full accordance with bulk production. Sample time is about 15 days
The above is the pre-production preparation of game cards, your unique design, rules, and any new projects, please share your special ideas with our customer service!