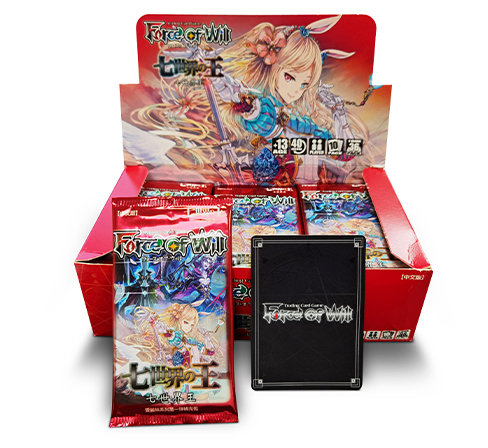 Custom TCG Cards
Trading card game (TCG) for short. As the name implies, this kind of game is based on collecting cards. Players need to buy supplementary packs packed randomly, collect cards, and then flexibly use different cards according to their own strategies to build a set of cards in line with the rules for the game. As each person's deck is different, the order in which they catch a card in each game is also different, and endless variations arise. Both preparing for and playing a game requires the player to constantly use his or her brain. Generally speaking, these cards have some value, and players can trade and exchange their cards with each other.
The specific origin of TCG card game is in 1993 when Magic: The Gathering launched physical cards, and it has developed continuously for 28 years. So far, there are three major TCG cards, namely Magic: The Gathering, Pokemon, Yu-Gi-Oh. Of course, there are more and more new stars on the rise. New cards such as Cardfight, Dragon Ball Super, Flesh and Blood follow the trend, and more and more players are exposed to the TCG circle, which also makes the whole circle more active and talkable.
If you have new ideas about TCG cards and want to create or customize different cards, please contact Dongguan Chensheng Printing Co., LTD., let us help you successfully complete your dream, we look forward to working with you.
Providing You With Professional
Card Games Solutions