All cards are printed using specialized equipment – a press designed to handle the detailed requirements and the plain paper used to make the cards. An offset press is designed to quickly print large quantities of playing cards while maintaining high accuracy. It is often referred to as "offset" or lithographic printing, a fancy printing method that uses fine-printing plates. Here's how it works.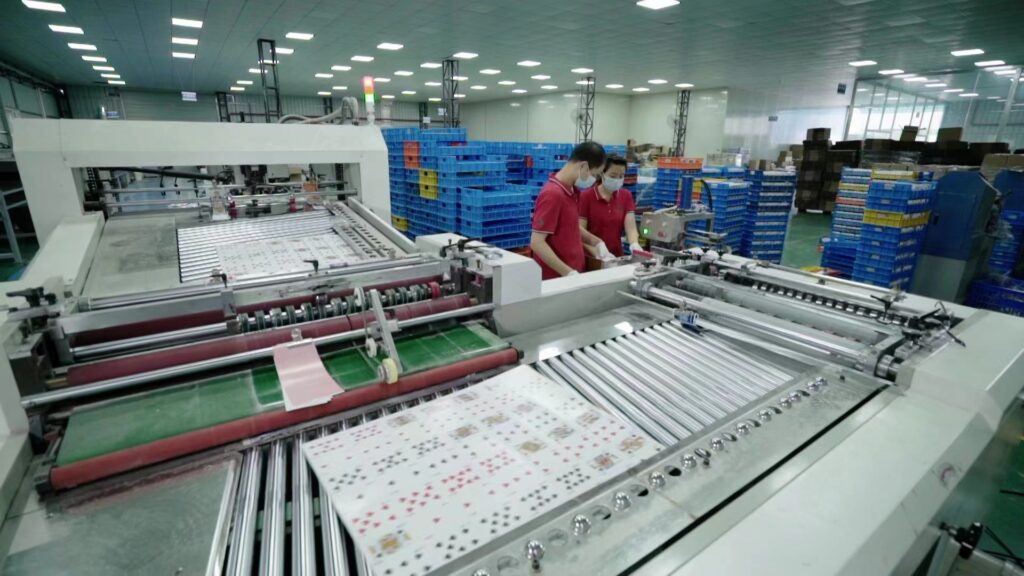 Step 1:First, select and ship the card stock (some companies also choose to create their card stock). Playing card stock can come in a variety of sizes and qualities: a high-quality stock is needed to get the smooth, perfectly bendable feel that a deck of cards has, but sometimes creators prefer a slightly stiffer or even more flexible stock, which requires a different stock of cards. When the stock arrives, it is usually delivered in flat and palletized.
Step 2:While the playing card manufacturers were deciding on the cards. The artists were also working on creating intricate designs for each card in the deck and the other artwork in the package. As you can see, these designs can be very elaborate and beautiful, and the artists spend a lot of time including suitable themes and elements based on the overall goal of the set. These designs are carefully saved as severe digital files.
Step 3:The digital files of the card designs is now engraved onto a durable metal plate using advanced laser etching equipment for each card design. That's the beauty of the lithography process – each metal plate can be produced with incredible detail and repeatedly used to create the same image. These plates are typically tested to ensure they work perfectly and then loaded into a web press.
Step 4:When everything is ready, the press is started, and the raw material is fed into the press. Special inks designed to dry quickly and avoid smudging are automatically applied to the design plate, which is then entirely pressed onto the board to form the card, one sheet at a time. The card is then quickly cycled through a heat tunnel, immediately curing the ink and ensuring the design stays there. The raw material can be fed continuously through the printing machine and can be worked on for as long as possible.
Step 5:All playing cards have a finishing, which makes them smooth and easy to move. Different types of finishes depending on how the cards feel, whether they are to be used for magic, etc. After the ink dries, these finishes are applied as a special coating and cured immediately. This also helps the cards to be waterproof and stain-resistant.
Step 6:The uncut sheets are now fed into cutting machines which precisely cut the cards into so-called "cut cards." A sheet is simply a complete set of cards, not yet separated, but easier to transport. The sheets themselves are collector's items! However, most cards are then sent to a different machine, which punches out each card individually and assembles them into boxes for sealing.
Chensheng Printing Custom Playing Card:
If you are interested in learning more about the manufacturing process, materials, and production of playing cards, please contact Chensheng Printing. We are a professional playing card manufacturer and can answer all your questions about the production of playing cards.